Attorney Robert Fricker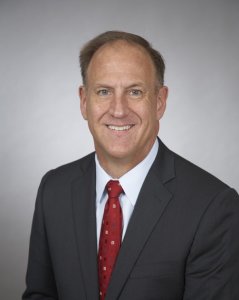 Robert Fricker is a Milwaukee native who received his law degree with honors from the University of Wisconsin – Madison in 1984. He has practiced law in southeastern Wisconsin for more than 30 years.
Attorney Fricker is a member of the Milwaukee Bar Association and the Wisconsin Bar Association. He is admitted to practice in all Wisconsin state courts, including the Wisconsin Court of Appeals and the Wisconsin Supreme Court. He is also admitted to practice before the United States courts for the Eastern and Western Districts of Wisconsin, the Seventh Circuit Court of Appeals and the United States Supreme Court.
Robert Fricker is active in his community. He served as a Wauwatosa alderman from 1992 through 2001 and was the president of the Wauwatosa Common Council from 1996 to 2001. He also served as vice president and a director of the Wauwatosa Economic Development Corporation. He and his wife Lisa have raised three children who attended schools in the Wauwatosa School District and have now graduated from, or are attending, the University of Wisconsin – Madison.